Tax Lawyer Serving
Bixby, Oklahoma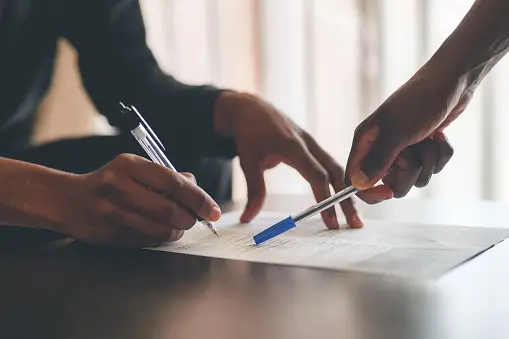 When it comes to tax issues, finding a reliable tax attorney who can navigate the complexities of the legal system is crucial. This is where Tom Zeider shines as Oklahoma's number one trust tax resolution lawyer. With a passion for helping his clients achieve favorable outcomes, Tom Zeider has built a strong reputation for his expertise in tax resolution. Tom Zeider is a highly accomplished attorney with years of experience in tax law. He obtained his Juris Doctorate from a prestigious law school and has since dedicated his career to helping individuals, and businesses overcome tax challenges. His in-depth knowledge of the tax code, coupled with his commitment to providing exceptional service, has made him a trusted advisor in the field of tax resolution. Tom Zeider offers personalized solutions to individuals and businesses dealing with trust tax issues. From negotiating with the IRS on your behalf to developing effective strategies for resolving tax disputes, Tom Zeider will work diligently to protect your interests and minimize the financial impact of your tax problems.
Contact Us
Here is a list of services offered in Bixby:
Tax debt relief, Bixby, OK

Offer in Compromise (OIC), Bixby, OK

Installment agreements, Bixby, OK

Innocent spouse relief, Bixby, OK

Tax lien and levy assistance, Bixby, OK

Wage garnishment relief, Bixby, OK

Penalty abatement, Bixby, OK

Audit representation, Bixby, OK

Trust fund recovery penalty defense, Bixby, OK

Business tax solutions, Bixby, OK
Directions
Click here for driving directions
Phone Number
918-550-8105
Address
7134 S Yale Ave #300 Tulsa, OK 74136
Hours
M-F 8am-5pm
When it comes to trust tax resolution in Oklahoma, Tom Zeider is the attorney you can rely on. With his exceptional expertise, personalized approach, and dedication to his clients' success, he has earned the reputation as Oklahoma's number one trust tax resolution lawyer. Don't let tax issues burden you any longer. Contact Tom Zeider today and take the first step toward resolving your tax challenges.
With years of experience and a passion for helping individuals and businesses navigate complex tax matters, Tom is your go-to source for expert tax advice and legal representation in the Bixby area.
About Tom Zieders with Zeiders Law Group
Tom Zieders is a seasoned tax attorney with a stellar reputation in Bixby and the surrounding communities. He is known for his dedication to his clients and his in-depth knowledge of tax laws. Tom takes a personalized approach to every case, working closely with each client to develop tailored strategies that address their unique tax challenges.
Tom's areas of expertise include:
Tax Disputes: If you're facing a tax dispute with the IRS or state tax authorities, Tom will vigorously advocate for your rights. He has a successful track record of resolving tax disputes through negotiation, mediation, or litigation.
Why Choose Tom Zieders?
1. Expertise
Tom Zieders has a deep understanding of tax laws and regulations. His expertise allows him to find innovative solutions to even the most complex tax problems.
2. Personalized Service
Every client's situation is unique, and Tom recognizes that. He takes the time to understand your specific circumstances and crafts strategies tailored to your needs.
3. Results-Oriented
Tom is committed to achieving the best possible outcomes for his clients. Whether it's reducing tax liabilities or resolving disputes, he strives for results.
4. Local Knowledge
As a prominent tax attorney in Bixby, Tom has an intimate knowledge of local tax codes and regulations. This local insight can be invaluable in your tax matters.
Tax Resolution Lawyer In Bixby, OK- Proudly Serving
Tulsa, Owasso, Jenks, Sand Springs, Broken Arrow