Tax Resolution Lawyer
Broken Arrow, OK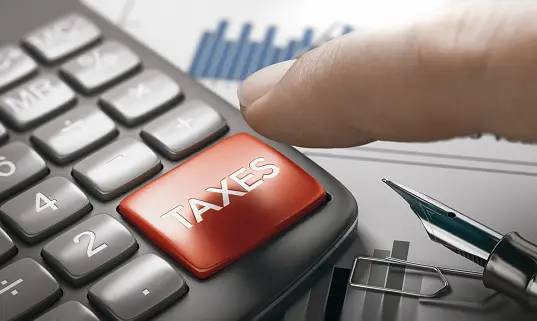 When you choose Tom Zeiders Law Group, you can expect a team of dedicated professionals who will guide you through the entire tax resolution process with care and expertise. They will thoroughly assess your tax situation, listen attentively to your concerns, and develop a strategic plan to achieve the best possible outcome. Whether you are facing overwhelming tax debt, dealing with tax liens and levies, or require assistance with audit representation, Tom Zeiders Law Group has the knowledge and experience to handle your case effectively.
Moreover, the Tom Zeiders Law Group team is committed to providing exceptional client service. They understand that dealing with tax issues can be stressful and overwhelming, and they strive to alleviate those burdens by providing clear communication, regular updates, and being available to answer any questions or address any concerns you may have along the way. You can trust that your case will be handled with the utmost professionalism, integrity, and discretion.
Here is a list of services offered in Tulsa:
Tax debt relief, Broken Arrow, OK

Offer in Compromise (OIC), Broken Arrow, OK

Installment agreements, Broken Arrow, OK

Innocent spouse relief, Broken Arrow, OK

Tax lien and levy assistance, Broken Arrow, OK

Wage garnishment relief, Broken Arrow, OK

Penalty abatement, Broken Arrow, OK

Audit representation, Broken Arrow, OK

Trust fund recovery penalty defense, Broken Arrow, OK

Business tax solutions, Broken Arrow, OK
Contact Us
Directions
Click here for driving directions
Phone Number
918-550-8105
Address
7134 S Yale Ave #300 Tulsa, OK 74136
Hours
M-F 8am-5pm
If you are in need of tax resolution services in Broken Arrow, look no further than Tom Zeiders Law Group. With their unparalleled expertise, proven track record of success, and client-centric approach, they are well-equipped to handle even the most intricate tax matters. By choosing Tom Zeiders Law Group, you can confidently partner with a highly skilled and dedicated team that will work tirelessly to resolve your tax issues and provide you with the peace of mind you deserve.
Tax Resolution Lawyer
In Broken Arrow, OK- Proudly Serving
Tulsa, Owasso, Jenks, Bixby, Sand Springs