Tax Lawyer
Jenks, Oklahoma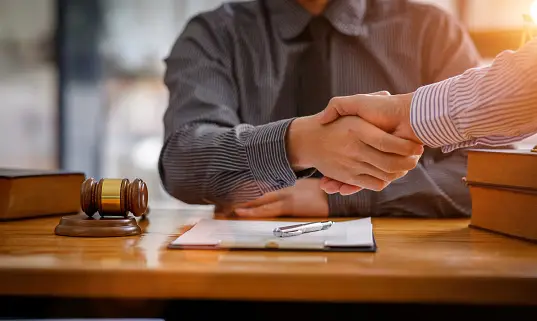 There are several reasons why Tom Zeider is the top choice for tax resolution in Oklahoma:
Experience: With years of experience in tax law, Tom Zeider has honed his skills and developed a deep understanding of the intricacies of the tax system. He knows how to navigate through complex legal procedures and find effective solutions for his clients.

Expertise: Tax laws are constantly evolving, and a dedicated professional must stay up-to-date with the latest changes and regulations. Tom Zeider continuously educates himself to ensure that he provides the most accurate and relevant advice to his clients.

Personalized Approach: Tom Zeider understands that every tax case is unique. He takes the time to listen to his clients' concerns, assess their specific situations, and develop tailored strategies to address their tax issues. His personalized approach ensures that his clients receive the individual attention and support they need.
Track Record of Success: Tom Zeider has a proven track record of successfully resolving tax issues for his clients. His expertise, negotiation skills, and commitment to excellence have helped numerous individuals and businesses overcome their tax challenges and achieve favorable outcomes.
Here is a list of services offered in Jenks:
Tax debt relief, Jenks, OK

Offer in Compromise (OIC), Jenks, OK

Installment agreements, Jenks, OK

Innocent spouse relief, Jenks, OK

Tax lien and levy assistance, Jenks, OK

Wage garnishment relief, Jenks, OK

Penalty abatement, Jenks, OK

Audit representation, Jenks, OK

Trust fund recovery penalty defense, Jenks, OK

Business tax solutions, Jenks, OK
Contact Us
Directions
Click here for driving directions
Phone Number
918-550-8105
Address
7134 S Yale Ave #300 Tulsa, OK 74136
Hours
M-F 8am-5pm
When it comes to trust tax resolution in Oklahoma, Tom Zeider is the attorney you can rely on. With his exceptional expertise, personalized approach, and dedication to his clients' success, he has earned the reputation as Oklahoma's number one trust tax resolution lawyer. Don't let tax issues burden you any longer. Contact Tom Zeider today and take the first step toward resolving your tax challenges.
Tax Lawyer In Jenks, OK- Proudly Serving
Tulsa, Owasso, Bixby, Sand Springs, Broken Arrow